Book Reviews by Mariska Young
February Book Reviews by Mariska Young
Stop…and Smell the Mints By Randy Collins
Randy has spent all his life applying practical skills to achieve results. As an accountant, he was used to 
organization, analysis and responsibility. After he retired, he found himself with a gap in his life, he 


wanted to be productive, but he'd had enough of being answerable to a boss or a client – he wanted 
to work on his own terms. 
Like many people, he turned to gardening and found it to be a compelling, fascinating world.
The meticulous, observation-focused mindset he'd developed as an accountant translated beautifully 
to the process and science of gardening, while the art and creativity required to nurture and grow 
ornamental plants allowed him to explore a new side of himself. 
But at the heart of this memoir is Collins' greatest challenge; how to outsmart a foraging white-tailed 
deer who saw the garden as his personal gourmet salad bar. A warm. Relatable story of how one man 
came to terms with retirement and nature, Stop…and Smell the Mints is both delightful and educational.
(Publ. by Outskirts Press, 250 pages, 90 color photos, Index of Plants Included)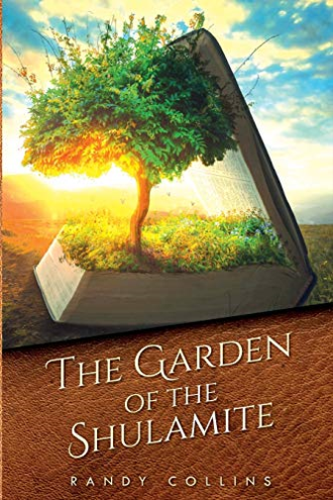 Garden of the Shulamite by Randy Collins
With the  Bible's Song of Solomon as its foundation, a beautiful love story is vividly illustrated using the Imagery and
symbolism of plants. Randy uses his knowledge of the scripture and his love of plants to 
take a spiritual journey into the garden as depicted by King Solomon.
Some commentary is offered on the drama between the Beloved and the Shulamite maiden Randy's 
primary focus is on the plants themselves.  Each plant is described in great detail with supporting 
biblical references. The reader will, no doubt, gain a heightened appreciation for the ancient flora of 
the Bible; but also a greater faith.
(Publ. by Palmetto Publishing Group, 156 pages, 60 color photos, Index of Plants Included)
December Book Review by Mariska Young
Designing With Succulents by Debra Lee Baldwin
Succcculents offer dazzling possibilities and require very little maintenance to remain lush and alluring year-round. No one knows them better than the Queen of Succulents, Debra Lee Baldwin. This new, completely revised edition of her bestselling classic is a design compendium that is as practical as it is inspirational. Designing with Succulents shares design and cultivation basics, hundreds of succulent plant recommendations, and 50 companion plant profiles. Lavishly illustrated with 400 photographs, you'll find everything you need to visualize, create, and nurture a thriving, water-smart succulent garden.
The Cut Flower Garden
Erin Benzakein is a florist-farmer, leader in the locaflor farm-to-centerpiece movement, and owner of internationally renowned Floret Flower Farm in Washington's lush Skagit Valley.
A stunning flower book: This beautiful gardening book and guide to growing, harvesting, and arranging gorgeous blooms year-round provides readers with vital tools to nurture a stunning flower garden and use their blossoms and cut flowers to create show-stopping arrangements. It makes a beautiful gift for any occasion, for friends, loved ones and gardening lovers alike!
Floret Farm's Cut Flower Garden: Cut Flower Garden is equal parts instruction and inspiration—a flower gardening book overflowing with lush photography of magnificent flowers and breathtaking arrangements organized by season. Find inspiration in this lush flower book:
Irresistible photos of Erin's flower farm that showcase exquisite blooms

Tips for growing in a variety of spaces and climates

Step-by-step instructions for lavish garlands, airy centerpieces, and romantic florist design and décor for every season.

Available in hardcover from Amazon and can be downloaded from Kindle.
The Well-Tended Perennial Garden
Book Report by Mariska Young
June 2019
"The Well-Tended Perennial Garden"
The essential guide to planting and pruning, techniques.
by Tracy DiSabato-Aust
Whether you are a new gardener or a green thumb "The Well-Tended Perennial Garden" will help you successfully plan, plant and tend your garden. This guide includes thorough details on the essential practices of perennial care including deadheading, pinching, and thinning, along with growing information for specific species and cultivars. It includes a monthly planting and maintenance schedule and details on native plants and gardening for wildlife.